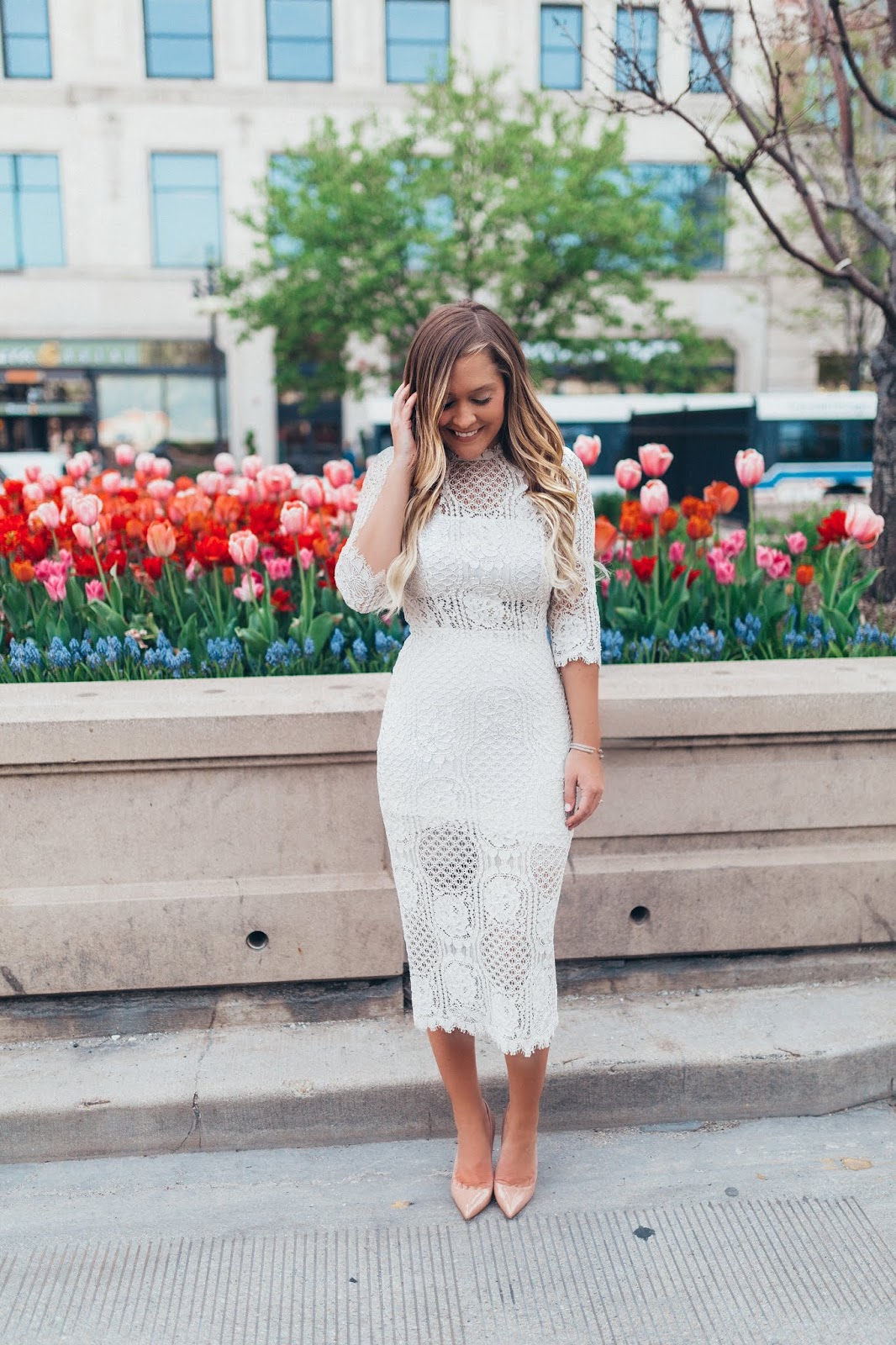 Happy Friday!! This weekend I am off to celebrate one of my oldest friends' bachelorette party in Scottsdale, but first I wanted to get this very requested blog post up!
If there is one thing I've learned through this Wedding planning process, is to seek advice from others, which is why I love
WeddingWire
! WeddingWire has been a saving grace through this planning process… especially because I am doing it all on my own! I created my whole
website
through them as well as use their checklists and read through their
forums
for any questions I want answers to. It's super easy to sign up and is more or less a one-stop for all wedding related info… It's crazy how many people have reached out to me since getting engaged wanting advice or outfit ideas for their own showers, bachelorette's etc, so I thought this was the perfect time to team up with Rent the Runway to show you all some amazing and affordable options for your own shower!
What I have always loved about Rent the Runway is that you can essentially "borrow" a piece of clothing and never have to wear it again! If you're like, I don't necessarily love wearing the same things twice (especially to an event) so I love the flexibility that comes with Rent the Runway! They've also recently come out with their
Wedding Concierge
program which you can do for yourself (the bride) or for your whole bridal party! It starts at around $200 for two events, and it gives you access to thousands of designer dresses (think Badgley Mischka, DVF, Jill Stuart, Kate Spade, Marchesa Notte, etc) and accessories. You also get a personal concierge to help you out and easy try on's and fittings in the comfort of your own home! So whether it be a shower, a bachelorette party, or even the wedding itself, they've got you covered.
My best advice when picking out your dress (or jumpsuit- we ALL know I love a good jumpsuit!) for the shower is:
1. Wear something white or lightly colored. You're getting married and this is the perfect time to glow in all white! It's classic & traditional, and everyone will know you are the bride.
2. Dress modestly and classic! You will most likely be around multiple family members such as grandmas, aunts, etc… so keep it covered up and save the other pieces for the bachelorette party!
3. Wear something comfortable. Since a shower is usually around 4 hours or so, wear something you can sit down in, move around easy in and also eat in! There is usually always yummy treats (and drinks!) at bridal showers, so wear something that lets you do enjoy.
4. Don't spend a ton of money! This is one event and you're going to most likely have lots of others- take my advice and check out Rent the Runway- most of these dresses rent for under $100!
I hope this helps you plan for your Bridal shower! As always, feel free to message me with any questions.
xoxo
Shop the post: