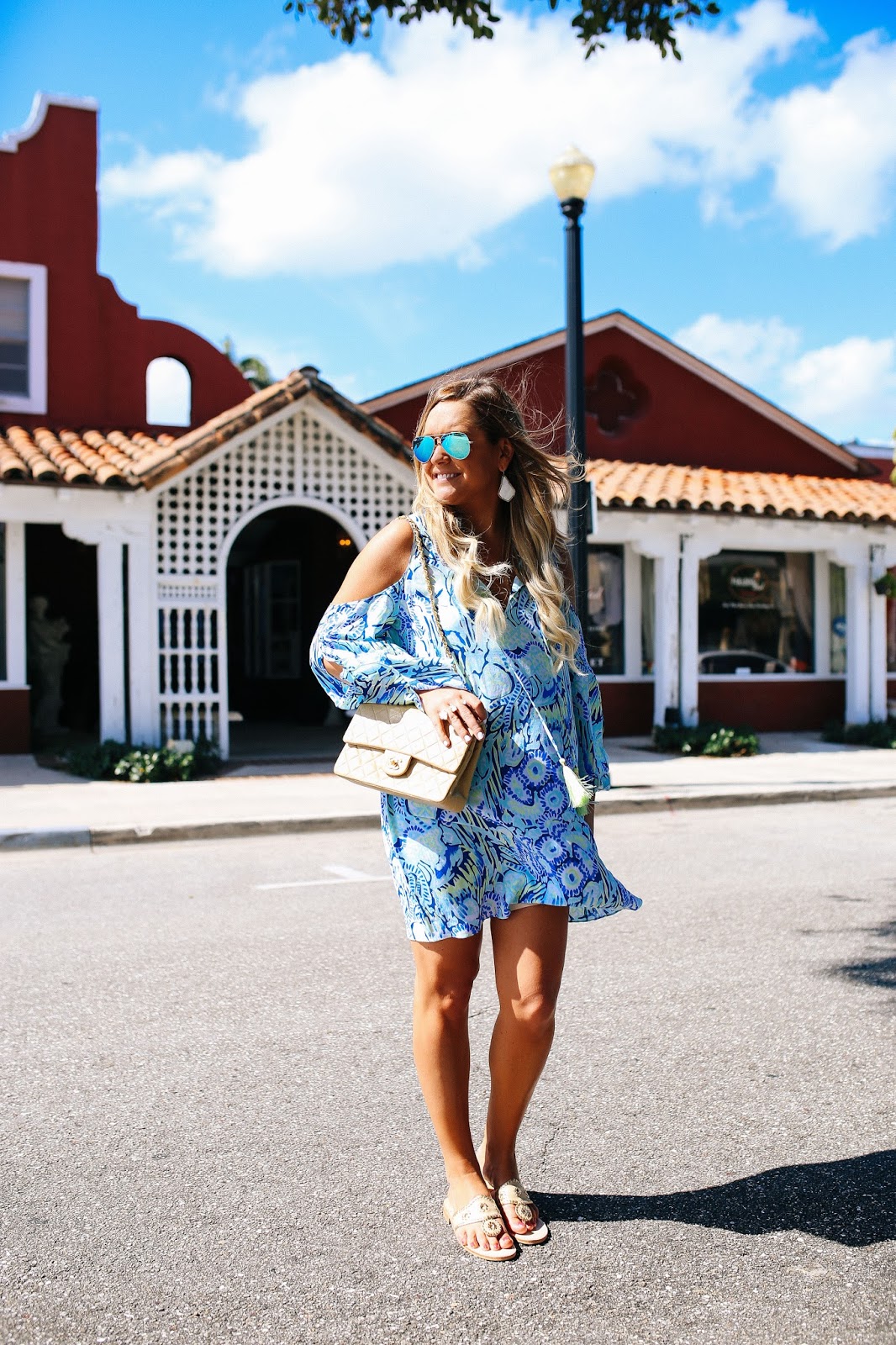 Happy Monday, everyone! As you can see, I instantly become in love with this adorable Lilly Pulitzer dress because of the vibrant colors and the lightweight feel. I wore this dress in Florida and it's absolutely perfect for the 90 degree weather, as it's super flowy and breathable. My favorite part of the dress has to be the bright green tassels and the slits in the sleeves… it's just such a fun dress and perfect for summer.
Also, can we talk about this #dreambag from Trendlee? Trendlee is absolutely my favorite shop for finding like new designer bags for a great price. They have everything from Chanel to YSL to Louis Vuitton, which is pre-owned but still in excellent condition. I love this classic quilted bag because I truly believe it will never go out of style and is such a timeless piece. It also holds all the essentials and is the perfect size!
Lastly, I couldn't complete this outfit without a good pair of Jack Rogers. The classic style is my favorite because they go with everything and come in just about every color you can imagine. The ones I am wearing are the "bone" color and are perfect for dressing up and down. You honestly can't go wrong without a couple pairs of Jack's in your closet– you'll wear them all summer long, I promise!
I hope everyone has a great Monday,

xoxo

!
Shop the post: